In 2020 Pip and his friends found a great new place for Dr. Tim and the Acorn team to help more kids have healthier smiles. Our philosophy of growing healthy smiles in communities across Oregon remains strong as ever with the addition of our West Salem pediatric dental office. Now accepting new patients, we are located near the banks of the Willamette River on the corner of Edgewater St. NW & Patterson St. NW. We offer free parking in the lot behind the clinic to make your visit as convenient as possible.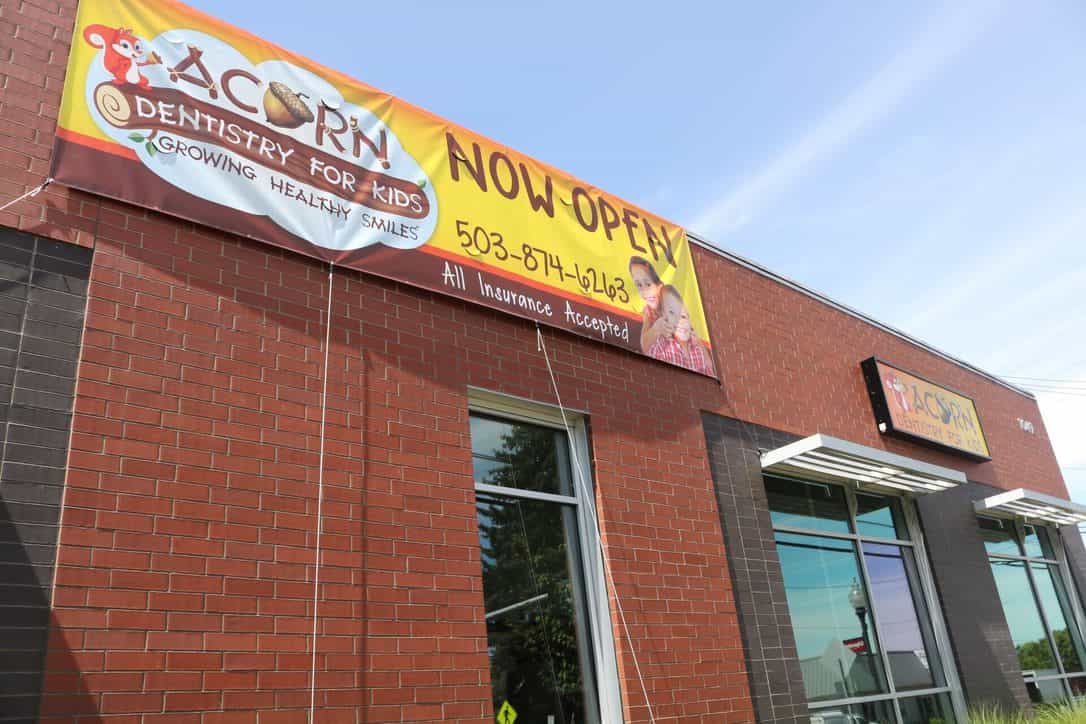 We are proud to be the only board-certified pediatric dentist to serve the smiles of West Salem. With state-of-the-art dental equipment, we can diagnose and treat most dental needs without any fear or pain! At Acorn, our staff is here to work with parents in developing a partnership to make healthy habits for your child's well-being. We know that a lifetime of healthy teeth and gums starts at a young age. With a fun and engaging atmosphere, not only will your kids look forward to their dental appointments but they'll also learn proper techniques for brushing and flossing that they will carry with them for a lifetime!
Who Says the Dentist Can't be Fun?
Earn Cool Prizes For Being Cavity-Free!
Happy Patients at West Salem