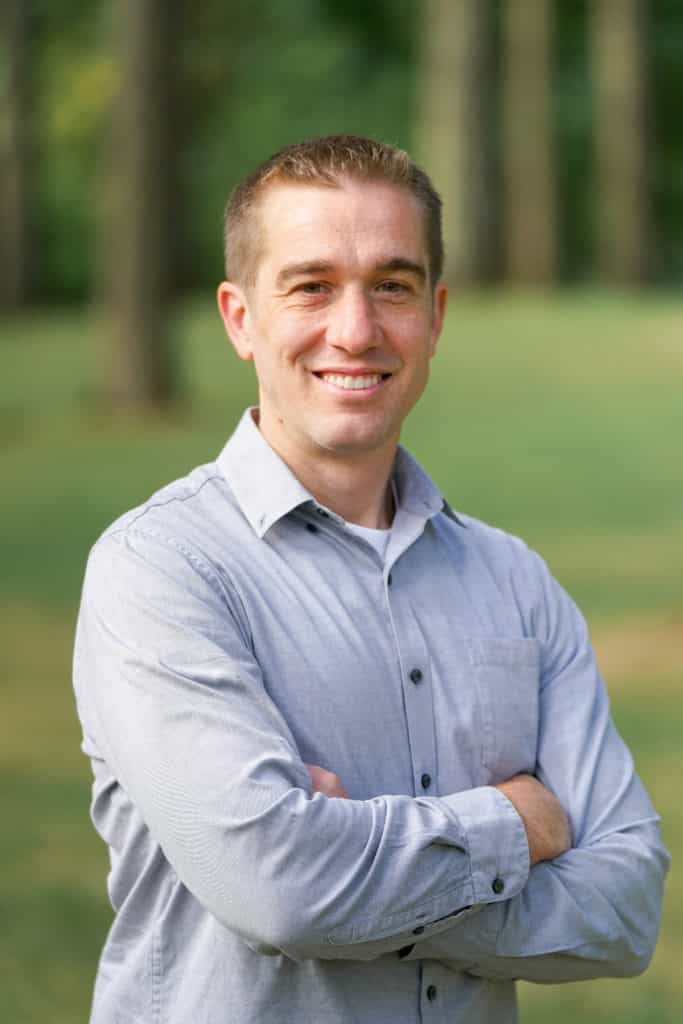 "Be the change you want to see in the world" - Mahatma Gandhi
A Message
For Doctor Leaders
At Acorn Dentistry for Kids, we are creating something unique within the dental industry, not only in the focus on the patient and parent experience, but also in how we treat and create opportunities for our team members. We are looking for innovative, entrepreneurial-minded doctors to continue our fast-paced growth. I hope the following description will strike a chord with you as you not only get to know a little about us, but also FEEL how intentional we are in how we run our business of helping the kids in our communities.
First and foremost, we believe that every child deserves to grow up happy and confident in the way they look and the way they feel – including the underserved children in our community. Creating magical clinical experiences is the vehicle which we use to bring this vision into reality, and the relationship we build with each child is the most important part of our work. As a result, we are transforming the way families view dentistry to the point where kids are asking to have their birthday parties at the clinic!
Part of how we do this is by engaging and including all team members in the conversation on how to create more immersive magical moments for our young friends. We have established what we call a "Ministry of Magic" which is made up of a variety of team members from across our Acorn team that regularly meet together, looking into the future of what pediatric dentistry could be, and creating a pathway to build that dream experience.
Another important thing to know about us is our commitment to providing access to ALL children in the community, including Medicaid. Most specialists phase out Medicaid as their practice grows; however, rather than start to exclude patients from a clinic once the capacity fills up (which happens very quickly for us), we choose to continue to grow to increase the capacity for all children, especially the underserved. It is a void we are filling and it shows not only in our growth, but also in our customer experience feedback. We are changing the way families feel about dentistry, shifting that perspective from a "have to" to a "want to". We hear kids every day, as they are leaving the clinic, asking their parent "when can I go back to the dentist"? 
Part of how we do this is through our innovative business model that exemplifies a very unique "shared leadership" approach to a dental organization, led by the Doctor Leader. Instead of relying on traditional Office Managers and often-disconnected Lead Dental Assistants, we have created a "Coaching Culture" where individuals are expected and trained to lead and be accountable through personal integrity – not micromanagement. Clinics have Coaches that help develop individualized learning pathways that provide structure and support for each team member's personal growth and development as part of the Acorn team. 
Together we have developed our Core Values that define WHO WE ARE, not just what we do – as well as how we hire and how we train:
This is a very exciting time to be able to create something completely unique to dentistry far beyond the clinical focus, a time when creative businesses are newly defining the work-team relationship – away from the typical business hierarchy and into collaborative networks. Our doctor team is leading the charge in literally changing the lives of our team members as we all learn and grow together, experiencing where true fulfillment comes from. This in turn impacts the relationships outside of work and positively influences our entire community.
Something entrepreneurial doctors will appreciate is that we provide equal ownership opportunity after only one year of associateship, building equity at a very rapid pace in our fast-growth trajectory that does NOT involve private equity backing. You get the autonomy like in a solo doctor private practice, but also get the mentorship and camaraderie which are built into our doctor team. We also like to have fun – Top Golf outings, whitewater rafting, etc. This is in addition to covering all doctor-related expenses – licensing, CE, insurance, etc. A strong doctor team-leader with great clinical skills can also expect a great income within our model (while seeing a significant number of underserved children).
In addition to being part of an All-Star team, you get to live in Oregon, where all sorts of outdoor adventures await. Enjoy access to the Pacific Ocean, snow sports, water sports, hiking, biking, farm tours, city life and quaint small towns. The foodie culture also can't be beat. Come discover why Oregon is such a desirable place to live, and experience what an incredible opportunity this presents to you.
Please email us to find out more about this remarkable experience. We look forward to sharing this incredible journey with you.
Entrepreneurial minded doctor who wants to grow with our team.
My name is Dr Tim. I started Acorn Dentistry for Kids in 2017 with the vision to fill a significant void in our area of Oregon and change the way pediatric dentistry is done. With personal investment, a lot of sweat equity, and more great doctors coming on board, we have grown to five great clinics within 3 years, and we are not close to being done yet. We are a group of entrepreneurial-minded doctors that don't believe the trend of big corporate takeover is good for us or our patients, instead valuing the group practice model that is owned by doctors who are actually seeing the patients. We are looking for more pediatric dentists to be a force for good in the Pacific Northwest. If you are entrepreneurial minded and want to be a part of creating a legacy group dental practice, keep reading.
Acorn Dentistry for Kids is leading the way in creating the ultimate patient and family experience for ALL families in the community. Most dentists around here – including pediatric dentists – got into school claiming they want to help the underserved yet close their doors to those most in need of their help and compassion once they get into practice. We choose to take care of every child in our community regardless of which insurance they have (or lack thereof and have our own in-house membership plan). We also do not segregate private and Medicaid insured kids on our schedule. We stand for equal access and quality treatment for ALL kids and take ownership of that stewardship.
We have zero tolerance for poor treatment of employees that help us serve our community. We pay them well, provide benefits and do not see them as "disposable" like many offices do. We spend a lot of time and resources on developing our team, starting with a full two weeks of culture and communication training upon hire. Doctors take the lead role in cultivating that positive culture we all want to have. A positive work environment is not a gift – it is a result of our cumulative efforts. 
We train as a team each month on these values, and performance reviews use our values as the framework for our discussions and decision making. These are led by the doctor, NOT an office manager.
We have no lead dental assistants and no office managers. Instead, we have created a leadership structure where anyone who chooses to put in the work and qualify for it gets to be in the leadership group, creating accountability for each individual as well as the team. No one wakes up in the morning and says, "I can't wait to be managed today." But we do wake up and say, "I want a good leader" and "I want leadership opportunity." That is the environment we are creating.
IF YOU SEEK TO BE A LEADER FOR GOOD IN EVERY ASPECT OF YOUR LIFE, this is the opportunity you have been looking for.
Come join an incredible group of doctors and team members that love and support each other and our patients each and every day, as we continue to grow and serve. Mentorship by more experienced doctors is built-in but is also great for an experienced provider to jump right in and add to the momentum we now have. We all help each other be the best doctors and leaders we can be.
We offer equal equity ownership after only one year, I am not keeping majority ownership as the founder. This is truly a legacy project for me, to be passed on to other doctors over the years. Generous guaranteed income, plus all professional fees and CE covered, with medical/dental/vision plan in place. 
Oh, and by the way, you also get to live in the pristine Pacific Northwest where all sorts of outdoor adventures await. The Pacific Ocean, snow sports, water sports, hiking, biking, farm tours, city life and quaint small towns are all at your fingertips. The foodie culture's not too bad either :) Come discover why Oregon is such a desirable place to live.
Email careers@acorndentistryforkids.com for more information. We look forward to sharing it with you.
Must be entrepreneurial-minded, be a long-term thinker, and want to be a team leader.