If you are searching for a convenient and caring pediatric dentist in the Silverton area, look no further! At Acorn Dentistry for Kids, we've been growing healthy smiles as Silverton's only board-certified pediatric dentist office since 2016. Pip and our team of caring teeth scrubbers are here to make the dentist a fun learning experience. Our goal is to help parents build good oral hygiene habits with their little acorns at a young age so your child can enjoy a lifetime of healthy teeth and gums! We have a dedicated team of experienced professionals who aren't afraid to be a little acorny when it comes to explaining our comprehensive approach to you and your child. We have created a fun, family-friendly atmosphere to help everyone relax and feel at home during your visits.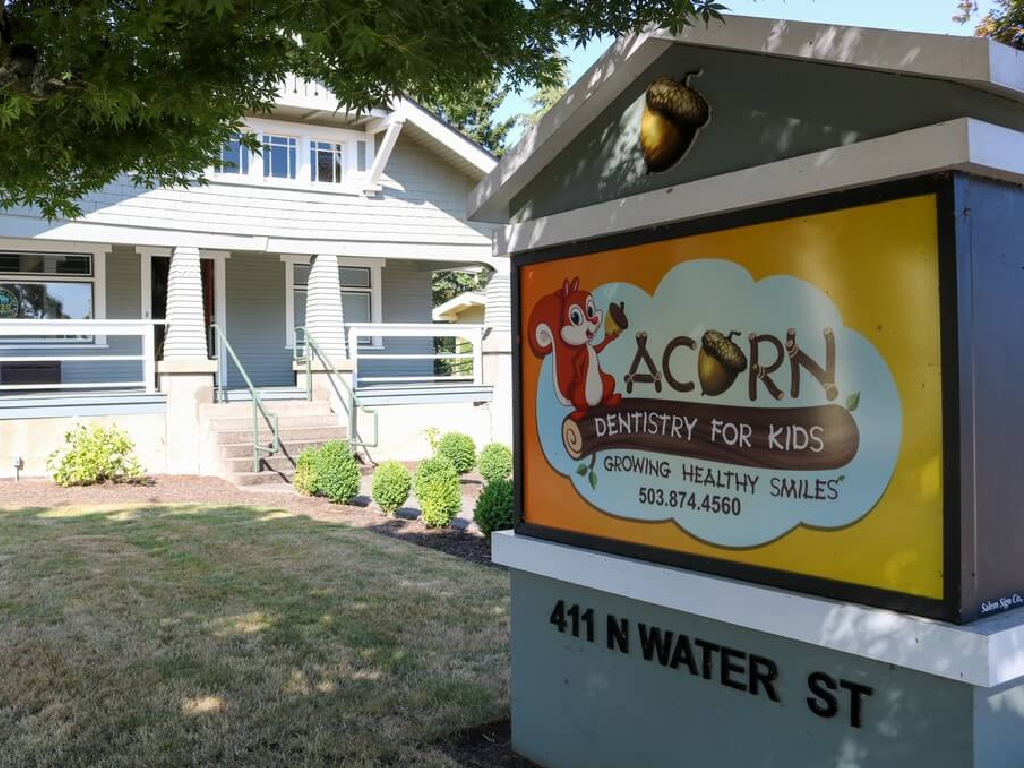 You'll find our Silverton office at 411 N Water St. in Silverton, Oregon. Directly across from the old Eugene Field Elementary School. Just look for the early 1900's Craftsman-style building and park in our free, designated parking area, located behind our office.
Who Says the Dentist Can't be Fun?
Earn Cool Prizes For Being Cavity-Free!
Tour the Silverton Location
Happy Patients at Silverton