Acorn Dentistry for Kids has been growing healthy smiles in Keizer OR since 2016. Pip and the entire Acorn team welcomes pint-sized patients from surrounding areas like Woodburn, Brooks, Lakebrook, Gervais, and Salem, too! In addition to the latest dental technology, our dedicated team of experienced professionals provides our patients with a comprehensive plan to navigate the early years of your child's oral health. With an educational approach to pediatric dentistry and a dash of magic your little acorn is able to relax and enjoy the dentist like never before. We see your child's oral hygiene needs as a partnership for a lifetime of healthy teeth and gums. We are honored that so many parents in Keizer trust their children's dental needs to Acorn Dentistry for Kids. This is why we strive to create an experience that feels more like Disneyland than the dentist.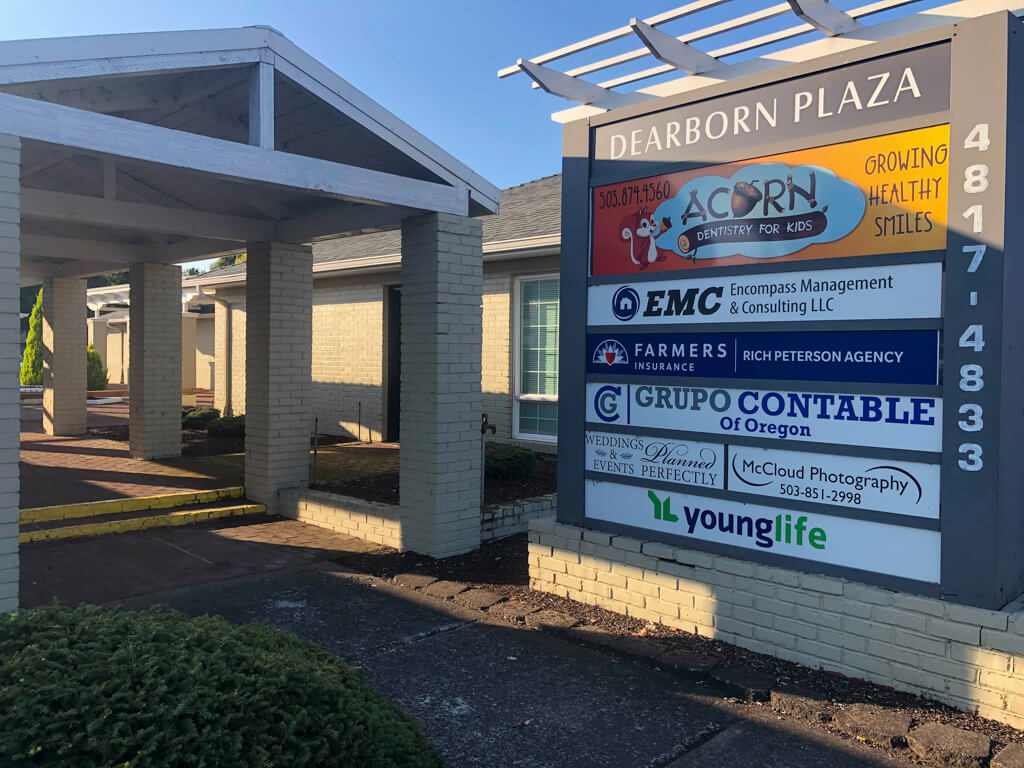 We are conveniently located in the Dearborn Plaza at the intersection of River Road N. and Dearborn Ave, a few blocks south of SchoolHouse Square across from the Jiffy Lube. We offer free parking behind our office for your appointment and our lot is accessible Dearborn Ave.
Who Says the Dentist Can't be Fun?
Earn Cool Prizes For Being Cavity-Free!