Welcome to Acorn Dentistry for Kids in Corvallis! Since 2018 we have been growing healthy smiles in our little community as the area's only board-certified pediatric dentist. Our office is currently accepting patients from Corvallis and surrounding areas including Philomath, Lewisburg, Tangent, Albany, Lebanon, and the Oregon Coast. Located minutes south of Timberhill Shopping Center on NW Kings Blvd, Acorn Dentistry for Kids is a 10-minute drive from just about everything in town. Our expanded hours and convenient location make it easy to find an appointment that works with your schedule.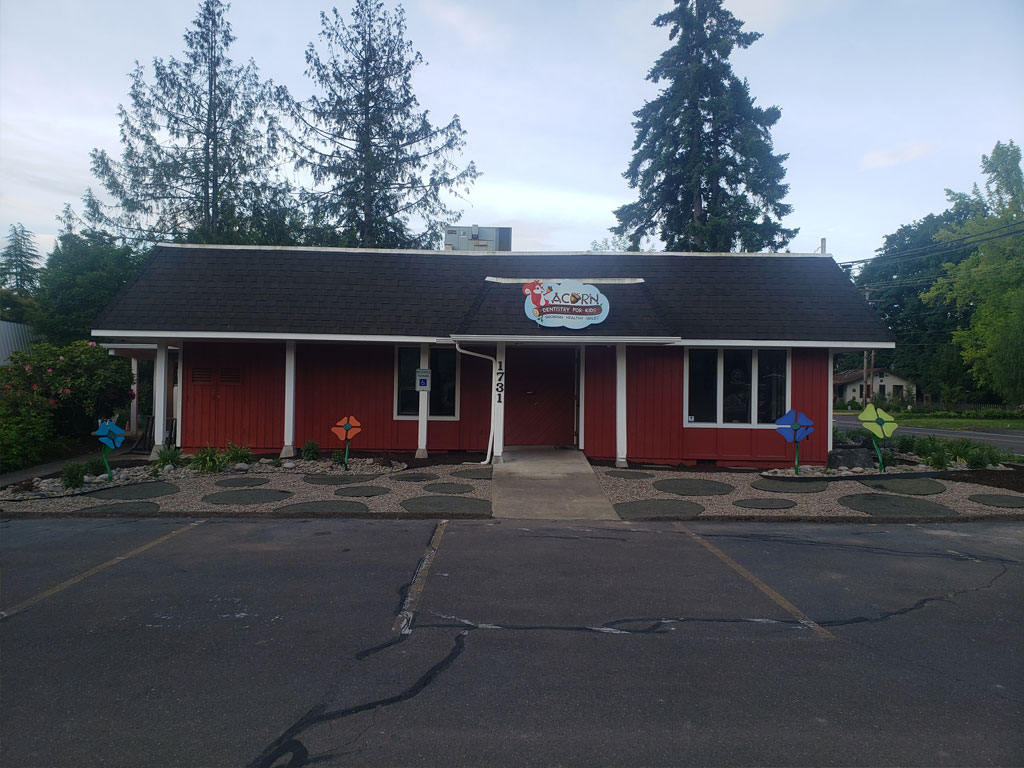 Our dedicated team works in partnership with parents to build good habits for keeping teeth clean and smiles bright. With a little effort from you and your little acorn, our customized dental plans lead to a lifetime of healthy smiles. We pride ourselves on our comprehensive and educational approach to your child's oral health. Pip and our team have worked hard to create an experience that puts fun above fear and dental anxiety. We offer a learning experience to help our patients understand and practice good dental habits for a lifetime. At Acorn, we are here to ensure that our young patients develop a positive relationship with the dentist at an early age so they can enjoy a lifetime of excellent health!
Who Says the Dentist Can't be Fun?
Earn Cool Prizes For Being Cavity-Free!
Happy Patients at Corvallis